Protecting Dual Counties Since 1802
Help us to continue making a difference in the community. Please make your tax deductible donation to Carlisle Fire Company today!

Donate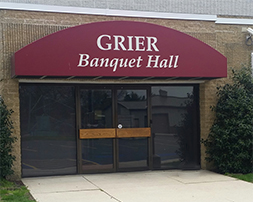 More Info
Carlisle Mourns the Loss of Life Member Franklin
Saturday, January 30, 2021
It is with the deepest regret that the Carlisle Fire Company announces the passing of Lifetime Member Franklin A. Fountain on January 21, 2021. Franklin A. Fountain served the Carlisle Fire Company with over 45 years of service. During this time, Franklin A. Fountain served on the Board of Directors, numerous committees such as his favorite, the Membership Committee and previously served as Fire Police. Franklin A. Fountain also spent many years as an engineer of apparatus and also driving the ambulance on crew nights.
Services as follows: Friday, January 39, 2021. An evening visitation will be from 5pm-8pm at the Carlisle Fire Company with a Firefighter service beginning at 8pm. An additional visitation will be Saturday January 30, 2021 at 9am until 11am with a service beginning at 1pm at the Carlisle Fire Company with full Firefighter's honors. Social distancing rules and regulations as well as capacity rules will apply. Please keep the Fountain family in your thoughts and prayers at this time.
Companies wishing to bring apparatus or participate in the Honor Guard ceremonies on Friday evening or Saturday, please contact Chief Ryan Knowles at 302-242-4341.
---