Protecting Dual Counties Since 1802
Help us to continue making a difference in the community. Please make your tax deductible donation to Carlisle Fire Company today!

Donate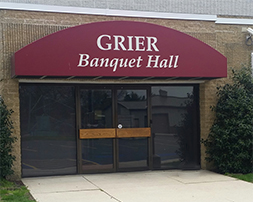 More Info
Carlisle mourns the loss of Past Chief Engineer Eugene Rust
Tuesday, January 5, 2021
The Carlisle Fire Company mourns the loss of Past Chief Engineer Eugene Rust. Eugene joined the Company in 1983 and was an honorary Life Member at the time of his passing. He served in numerous administrative, and committee roles over the years, and also previously served as Fire Police.
Eugene was also a previous member of the South Bowers Fire Company where he served on numerous committees during his tenure there.
Although Eugene was truly dedicated to the Fire Service as a whole, he truly loved to be a Driver/ Engineer as well as maintenance on apparatus.
Services for Eugene Rust, with full fireman's honors, will be on Sunday, January 10, 2020, at the Carlisle Fire Company, 615 N.W. Front St in Milford, at 11 AM. A walk through visitation for family and friends will be from 11AM to 1PM with final alarm services starting at 1PM. Interment will take place at the Hollywood Cemetery, Harrington. We are adhering to the CDC and Delaware guidelines of occupancy limits, social distancing, and masks.
Anyone wishing to bring apparatus or for further information please contact Chief Rick Deputy at 302-423-0712 or at [email protected]
---