Protecting Dual Counties Since 1802
Help us to continue making a difference in the community. Please make your tax deductible donation to Carlisle Fire Company today!

Donate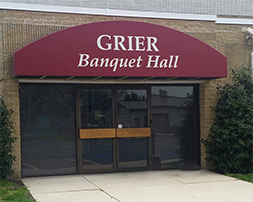 More Info
In Memory of Past Chief Marvin B. Hitch
Friday, May 11, 2018
It is with the deepest regret that the Carlisle Fire Company announces the death of Past Chief Marvin Hitch. As the members are suffering with the loss of a mentor and great friend. A viewing will be held at the Carlisle Fire Company on Saturday May 12, 2018. Family and friends may call from 10am-12pm, as the funeral will begin at 12pm. The final resting place will be at Odd Fellows Cemetery. A full firefighters funeral is ordered at this time. Any company wishing to bring apparatus, please contact Assistant Chief Knowles 302-242-4341 or [email protected] to advise same. Please pray for the entire Hitch family at this time.
---