Protecting Dual Counties Since 1802
There are currently no
events posted
Help us to continue making a difference in the community. Please make your tax deductible donation to Carlisle Fire Company today!

Donate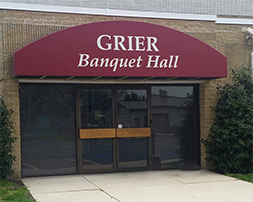 More Info
Carlisle gives back to the Delaware Breast Cancer Coalition
Thursday, April 6, 2017
Several members of the Carlisle Fire Company formed a Committee to assist the Delaware Breast Cancer Coalition in there continue public outreach and treatment of this disease. The committee assembled a design identifying Carlisle commitment making everyone aware by selling tee shirts as well as sweat shirts to raise funds on behalf of the Coalition. On Friday March 31st committee members met with Coalition Program Manager, Lois Wilkerson for a check presentation at the firehouse. To date the sale of the shirts has raised $350.00. Pictured from left to right are; Committee Chairperson, Stephen Fox, Billy Cialio, DBC Program Manager, Lois Wilkinson, Lewis Sacks and John Eisenbrey IV.
---